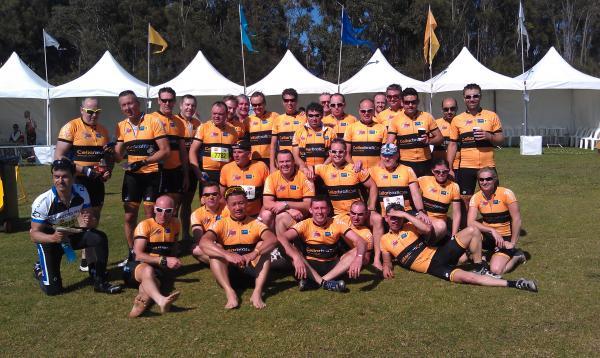 Sydney to gong is over again, and thank you all who have supported me and helped fundraise over $400.
This year was different, as I wasnt riding alone this time, but instead as part of "team cellarbrations", affiliated with the LACC and my previous employer, metcash.
What also made this year different was the lack of sleep, as it just happened that the Janet Jackson concert was the night before. With only 3 hours of sleep, it was a bit of a stretch for me.
At any rate, I managed to better last years' attempt, having arrived before 9am. According to the speedo it was about 2 hrs and 38 minutes. It was different riding in a team but just as enjoyable.