According to some, these things work. Last summer we had a nasty cockroach problem. I went to bunnings and got a set of these "sonic guard" ultrasonic insect deterrent devices.
I installed one in the kitchen and one on the opposite side of the house.
Well after a few months we saw no real difference. One day I got out the bug spray and sprayed around the kitchen. I was surprised to see a baby cockroach stumble out of the device so I sprayed the device… And this is what happened: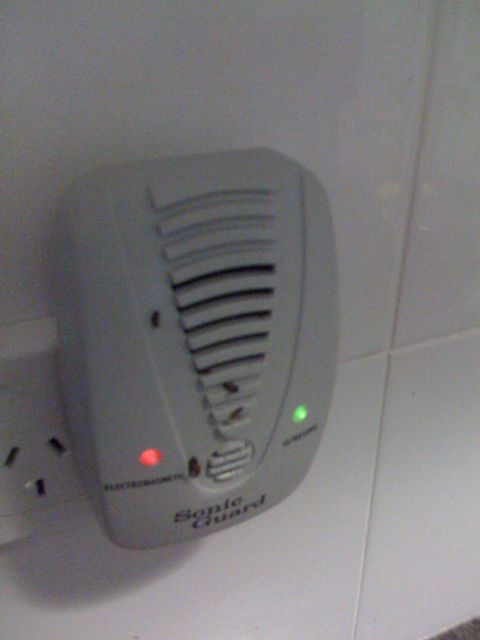 Mother cockroach must have laid her eggs in this thing – and they hatched!
Not to say no more – the device was binned – don't let anyone tell you these things work – they are a scam – you're better off using cockroach baits and glue paper.